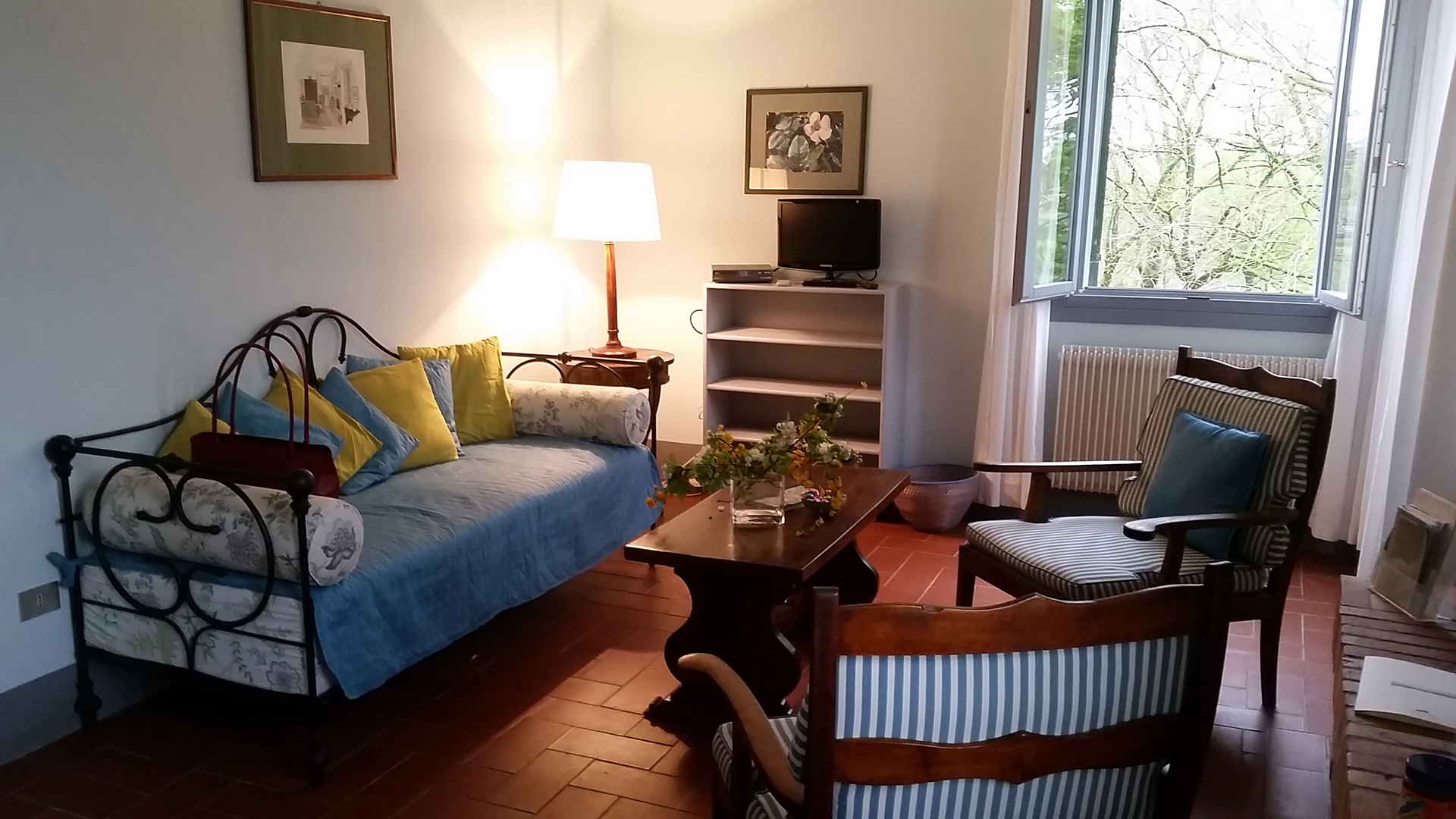 C1. Salvia
Spacious and comfortable apartment on the first floor of the Casale.
This is our largest apartment consisting of a spacious living room with dining area and kitchen, a master bedroom, two bedrooms with twin beds, and two bathrooms. It also features a large balcony, complete with table and six chairs, facing west towards the garden and countryside. The furniture has been carefully chosen, most of it belonging to the family.
Check availability
Please send us the form with your chosen dates, and we will get back to you as soon as possible.